Dosas are definitely one of the most underrated food items. This crispy Indian pancake is being reinvented by many restaurants in the city to appease every kind of palate. We decided to make a short list of all the best
dosa
places in the city. Go treat your South Indian taste buds at these famous
dosa
places in Hyderabad.
1. House Of Dosas
This tiny place in Banjara Hills is very easy to miss. Their authentic Erra Karam Dosa left our mouths on fire but reminded us of home. They serve up to 20 types of Dosa and have become innovative with a Pizza Dosa and Nutella Dosa.
2. Govind Ki Bandi
Find yourself being dragged towards this little kiosk, Govind Ki Bandi
with its all-engulfing aroma. Tawa Idli or freshly-tossed dosa, you are in for a treat. Served along with coconut chutney, there are several options for you to explore, but we implore you to stick to the basics like Butter Dosa or Ravva Dosa for they melt in your mouth.
3. Dosa Factory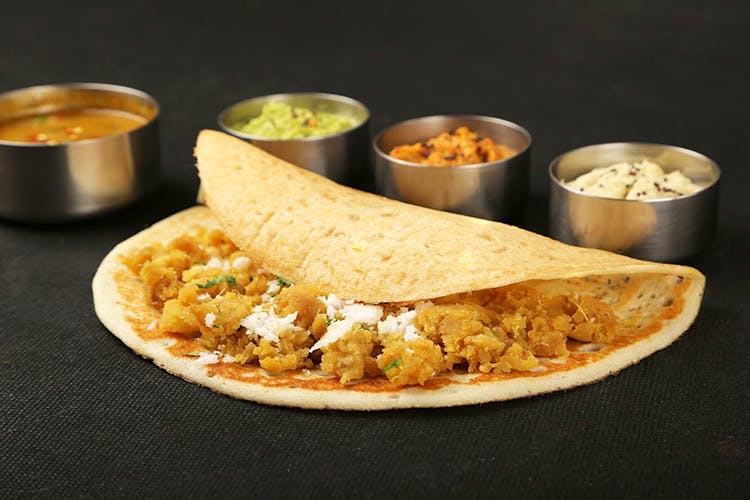 True to its name, Dosa Factory is continuously whipping out some mouth-watering dosas. It is one of the few eateries in the city that opens at 5am and is open till 12am. Their Onion Dosa and Ghee Masala Dosa are major crowd pleasers.
4. Pragati Dosa
An iconic tiffin joint in Hanuman Tekdi, Pragati Dosa
is always crowded. And for a reason. From Butter Paneer Masala Dosa to classic plain
dosa
, with chutney as amazing as theirs, you are in for a treat.
Hope you liked this article. If you are looking for open any restaurant/cafe, to hire chefs, taking food franchise then SelectDine is one stop solution for all your problems. Call us or visit our website to know more.